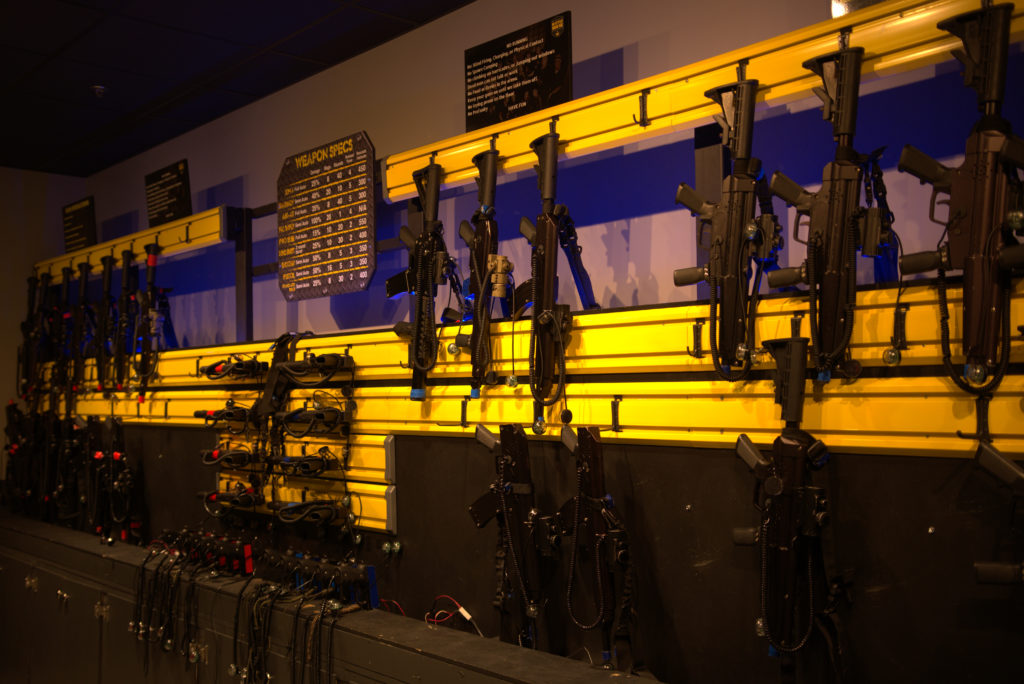 The Armory
Fast, accurate, and realistic—elevate your laser tag experience with Tactical Laser Combat. Designed by military veterans and made in the U.S.A., our durable, professional-grade gear features top components from industry leaders like Leapers, UTG, and Magpul.
From young kids to veterans and law enforcement professionals, our guns are battle-tested and resilient. Customize your gear with a range of colors, rail systems, and stocks, and easily add accessories like grips and lights. Powered by the cutting-edge "Magic" Laser Tag Mainboard, our system offers unmatched versatility.
We solve common problems by designing and building our own guns, no rivets or glue involved. Manufactured by a Chicago-based CNC company trusted even by the Department of Defense, our in-house design sets the industry standard.
Headshots Only
Avoid having your customers wear the disgusting vests and headsets worn and populated with sweat by the last person to use the gun.
Our equipment relies on simple, easily-laundered Velcro headbands. Do you remember the last time you put on a laser tag vest? That cool, clammy, soaked feeling? Is it sweat? Is it cleaning solution? Who knows?
Do away with all that personal hygiene concern for sanitation and look out for your customer's health and wellness with our simple headset solution.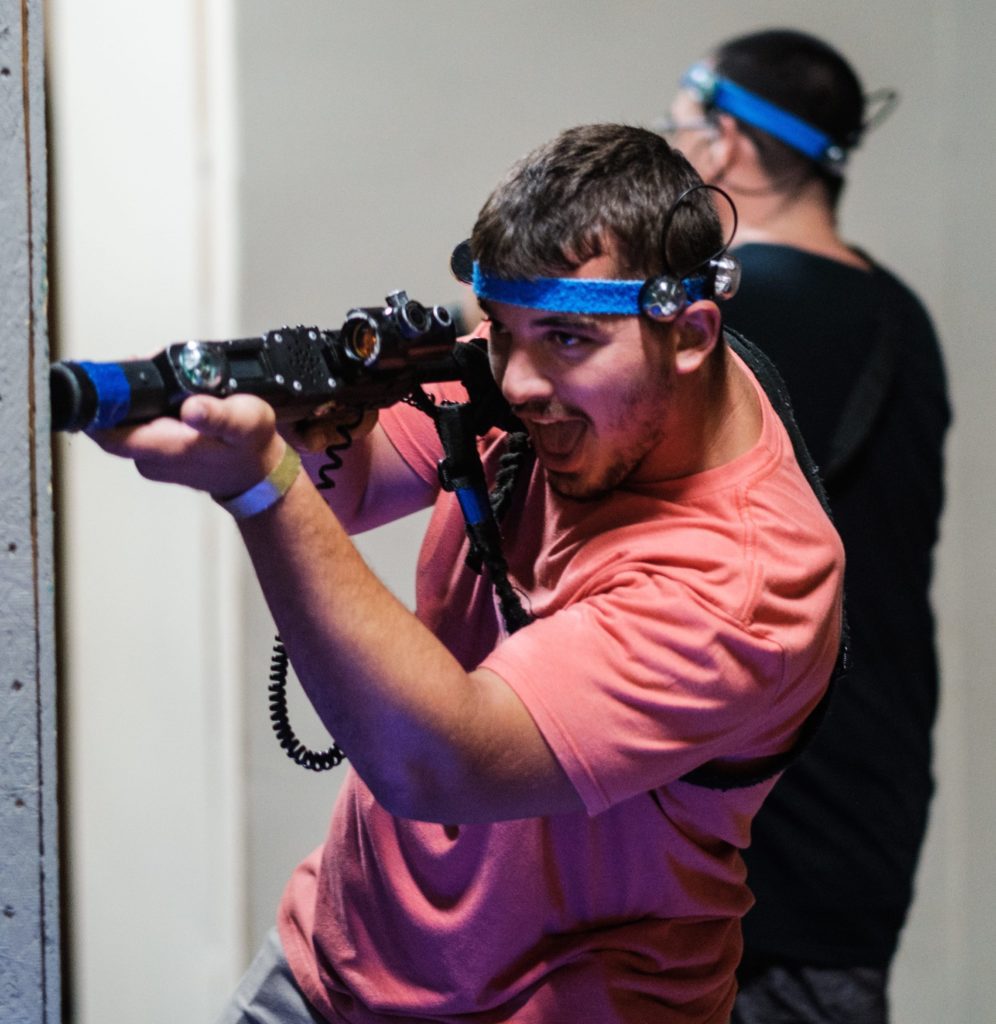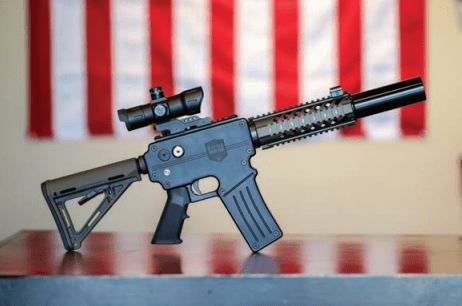 XM4
Modeled after the military's workhorse, the M-4.
Can be configured to a wide variety of settings such as semi-automatic, burst, full auto, or sniper, and more.
Generally, for use with players age 14 and older.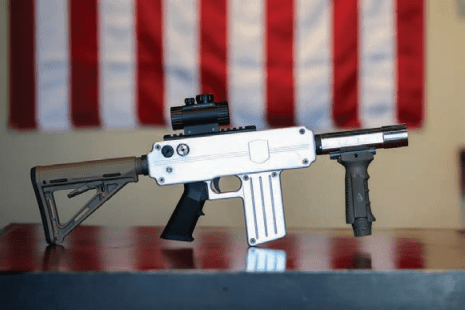 VIPER
Modeled after a Tactical Pistol (without a stock).
Can be easily and quickly outfitted as a submachine gun or standard rifle (with stock).
Can be used with all age groups.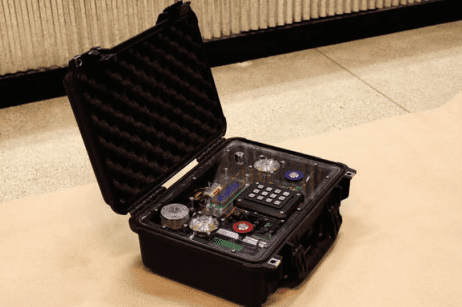 Briefcase Bomb
Search and Destroy missions come to life with a simulated Briefcase Bomb. Customers will engage in an arming sequence, encounter random deactivation codes, and heart stopping countdowns. The Briefcase Bomb causes one of the most intense, adrenaline pumping scenarios your customers will ever experience.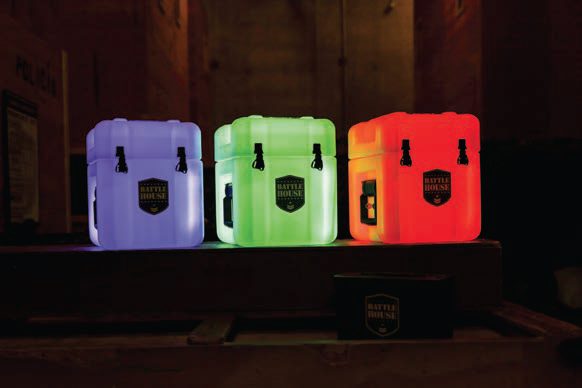 Domination Cube
Create a new level of gaming flexibility within your facility with our Domination Cubes. These area control objectives are available in both a mobile (portable) version and a wall mounted (fixed) location version. Our Domination Cubes allow for the creation of multiple mission scenarios and will prove to be one of your most popular game modes.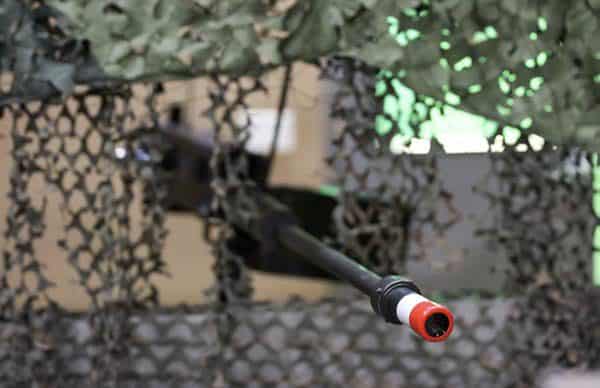 M2 .50 Cal
Mother of all machine guns.
Can be configured for friendly fire.
Custom-built and heavy duty.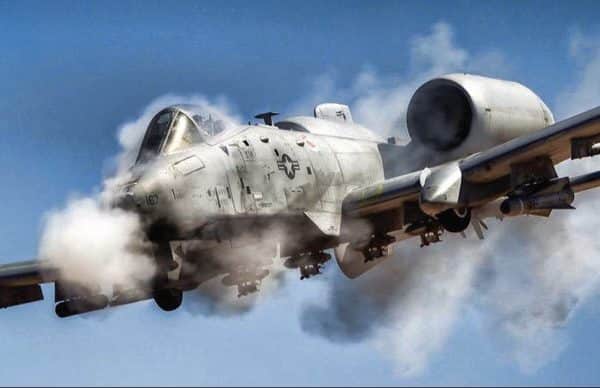 Air Strike
The Air Strike is a multipurpose tool with shock and awe in mind. When the sound of a fighter bomber fills your arena and players are dying in droves in a precision strike, you'll know you've given your guests a memory that will last. (Audio equipment not included.)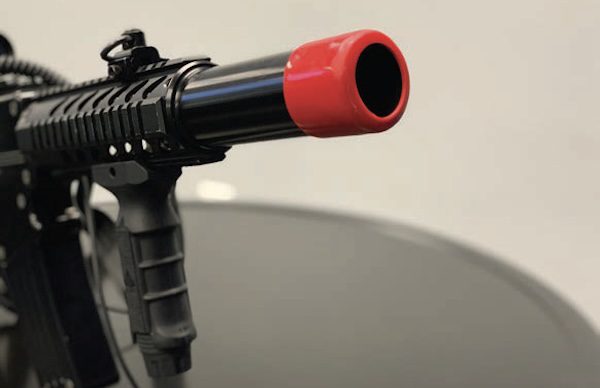 Barrel Safety End Caps
When the end of a barrel meets a head, the head loses every time. Increase the level of safety in your facility with our low-tech, low-cost solution to a painful problem. The Barrel Safety End Caps reduce the potential impact of player collisions from a cut to a bruise or no injury at all. (One end cap included with each gun.)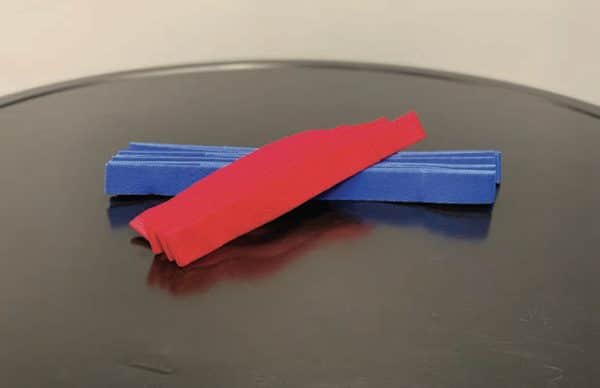 Headbands
Our use of simple Velcro, low cost headbands allows them to be fully laundered and sanitized after each use. Other competitors may promote their wireless vests and headbands that have built in sensors, but we believe you'll quickly be struck with a case of buyer's remorse. Consider the additional costs of several hundred to over a thousand dollars each for the vests and head sensors, effectively doubling your up-front equipment costs. They may work well until you must clean them. We've learned first-hand that their cleaning solutions are far from desirable. Few things are as terrifying to parents as germs and those vests are the things of nightmares.
Tactical

Versatile

Durable

Customizable

Hygienic
General Terms
• Equipment is made to order to your specifications with no refunds.
• Full payment is required to start all equipment orders.
• Pricing does not include shipping which will be calculated and charged with the final invoice.
• Final payment is due upon receipt and required before shipment.
• Equipment has a 2-year warranty from the date of delivery. Warranty does not apply to batteries,
sights or head sensors, abuse, misuse, loss or theft of equipment.
• You are responsible for shipping on any warranty or other repair, and replacement parts.
• Other Accessories are to be paid in-full when ordered and do not have a warranty.