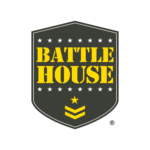 Battle House Waukesha
This position is responsible for properly reserving, scheduling, admitting and registering
customers into the gaming facility and recording essential customer information. This
position will obtain correct payment information and process entries into point of sale, credit
card and cash registry systems.
Responsibilities
Obtains customer information ensuring completed registration information and
Waivers of Liability and Release for each participant.
Markets services and products to customers and potential customers.
Keeps customers safe by following safety policies and procedures.
Properly obtain and enter payment information.
Maintain accurate records of payment transactions for gaming services, merchandise
and beverages.
Enhances company reputation by accepting ownership for high levels of customer
service and positive interactions
Develops and maintains admission guidelines by drafting, recommending, writing and
updating changes to the Operations Manual.
Performs quality work within deadlines.
Assists with cleaning of the facility and equipment.
Other duties as assigned.
Requirements
Customer service

Teamwork

People skills

Ability to communicate effectively to large groups

Documentation and processing skills

Ability to use company equipment, hardware, software and MS Office Products

Selling to customer needs

BASSET alcohol and food certification

High energy level

Dependability

Verbal communication

Job knowledge

Adherence to dress code