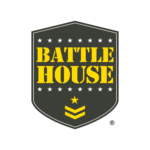 This position is responsible for ensuring a safe and enjoyable gaming experience for our
customers. This position will provide the initial orientation to the equipment, facilities and
structures, rules of engagement and required safety briefing. The position will assist in the
maintenance and update of the gaming equipment.
Responsibilities
Provide orientation and safety briefings to customers prior to the start of each gaming
session.

Develop and maintain an appropriate level of knowledge on the use and maintenance 

of the gaming equipment.

Ensure all customer participants understand and abide by the company gaming rules of 

engagement.

Markets services and products to customers and potential customers.

Keeps customers safe by following safety policies and procedures.

Enhances company reputation by accepting ownership for high levels of customer 

service and positive interaction.

Develops and maintains gaming equipment technical resources and trouble shooting 

guidelines by drafting, recommending, writing and updating changes to the Operations 

Manual.

Performs quality work within deadlines.

Assists with cleaning of the facility and equipment.

Other duties as assigned.
Requirements
Customer service

Teamwork

People skills

Ability to communicate effectively and manage large groups

Technical ability to maintain and update equipment

Selling to customer needs

BASSET alcohol and food certification

High energy level

Dependability

Verbal communication

Job knowledge

Adherence to dress code