Part Time
This position has been filled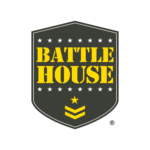 Awesome team members required. Not awesome? No problem — please seek employment elsewhere.
Can you stand in front of a group of people to demonstrate how to properly shoot a laser tag gun and make sure they're fully aware of all rules and mission objectives? Are you the type of person who can make sure people are following the rules? Do you want to be a part of a culture that is proud of the facility and works to keep it and the equipment clean and in working order?